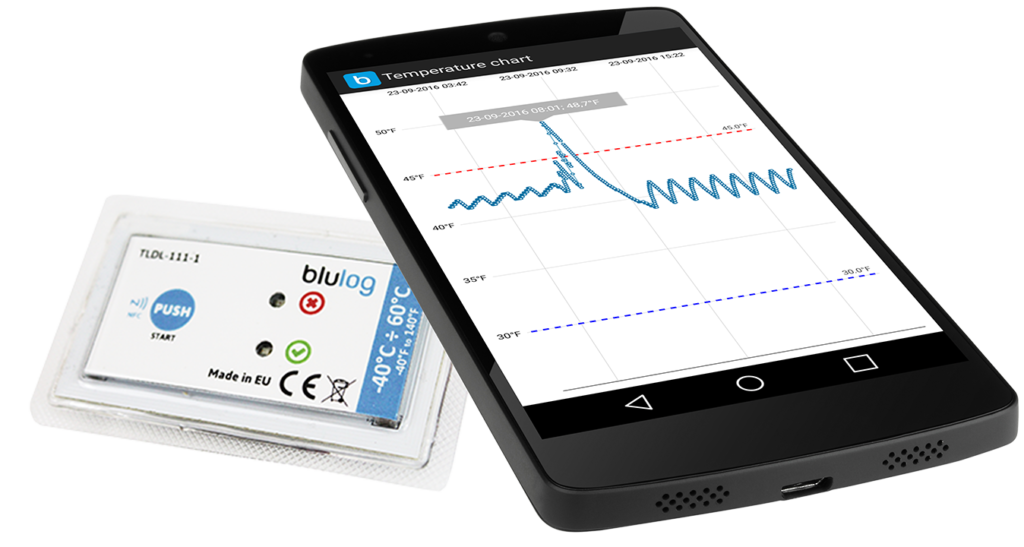 Blulog NFC Data logger enables full temperature traceability during the transport of temperature-sensitive products. Upon arrival of the package, a diode indicates immediately if the cold chain has been breached. The whole temperature history can be then assessed from any smart phone equipped with NFC technology along with GPS and shipping information.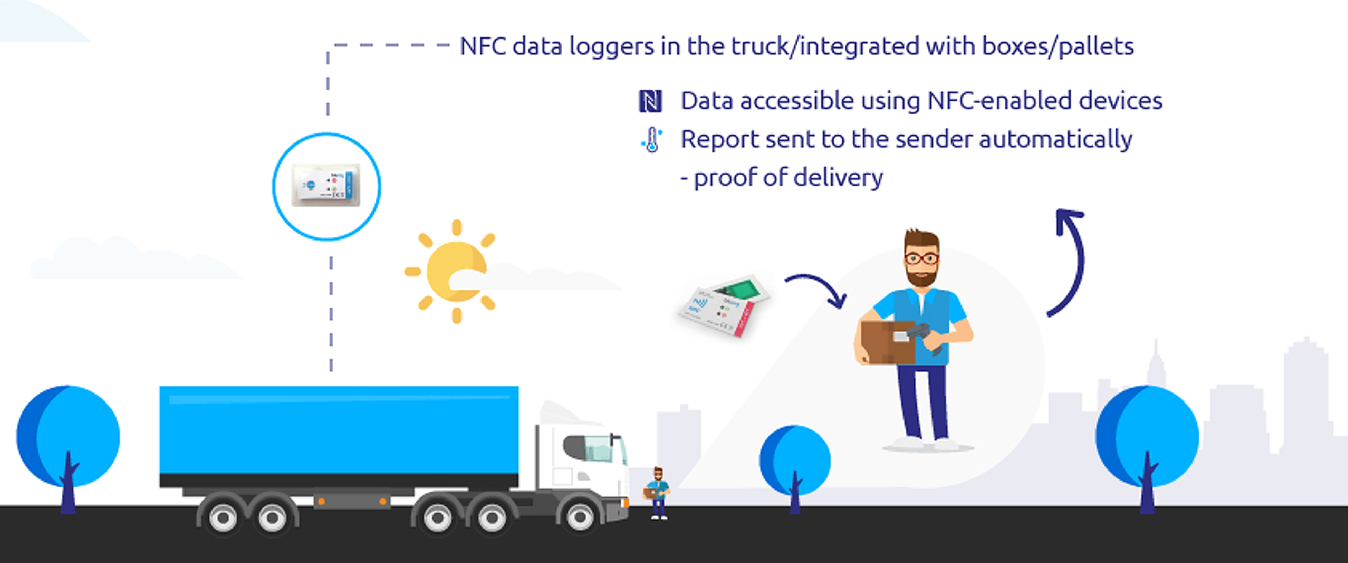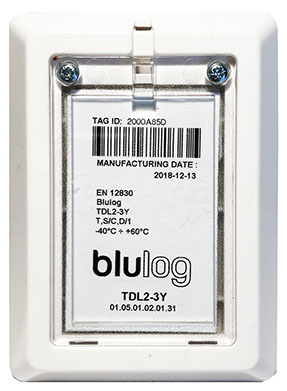 RF DATA LOGGER
Ideal Real Time Temperature Monitoring
The system is composed of credit-card size data loggers measuring and transmitting data wirelessly up to 700 meters to a gateway. The gateway, connected to the Internet using local connection (Wifi / Ethernet) or 2G/3G, enables real-time and simultaneous monitoring.

There is no limit to the number of loggers connected to 1 gateway and autonomy of these loggers is 3 years using a coin cell battery.  If there in a breach in the Internet connection or in the electricity, a
simple reading with a smartphone or other hand-held device equipped with the NFC technology will then enable the recipient to check the temperature history.